Sunshine Holly aka Sunny girl is sweet with a very loving personality.
33″ tall and 130lbs American Black Great Dane.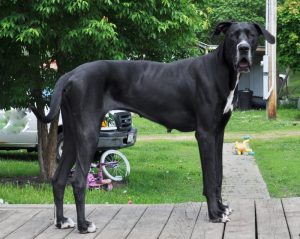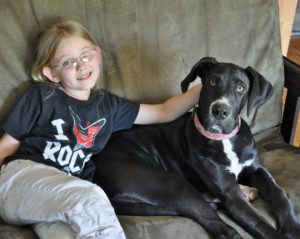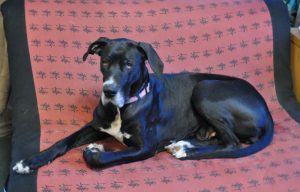 Luna Solstice is a 75% European Great Dane Brindle with Black
mask girl. She is an amazing sweet heart who loves to talk. She is
34″ tall and 130lbs.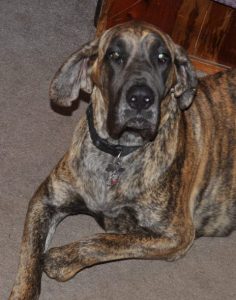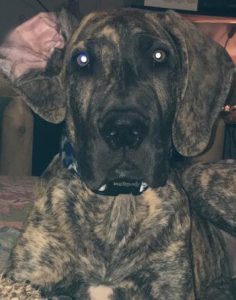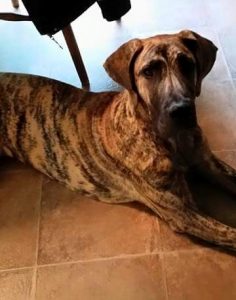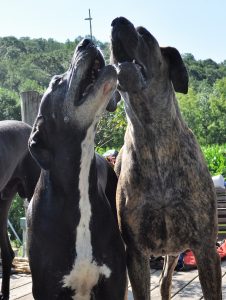 Twister Sister is our Mantle Great Dane. Thunder and Sunny got together and created a Twister. She is an amazing sweet Dane.
34″ tall 141 pounds. She took after the Euro side from her Dad.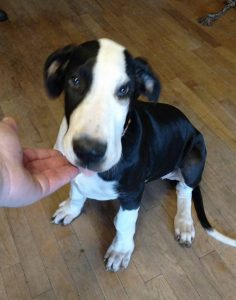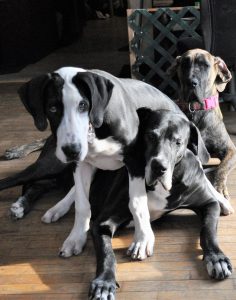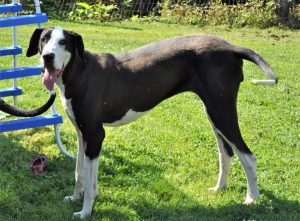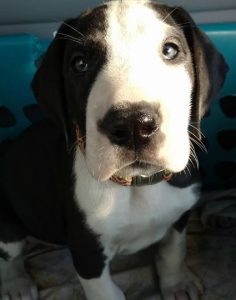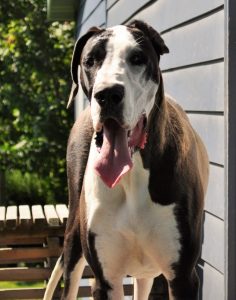 Nyx Lightning Is one of Sunny and Thunder's puppies. She is a sweetheart of a girl and our other Mantle. She carries piebald, Mantle, and Black. She takes after her mom with the American Dane traits. She is 128 pounds and 33″