Nova's chunky chunks have arrived. She likes to have BIG babies. This litter is girl strong and full of spots. 5 girls and 1 boy. They were born 6-28-23 and will be ready to go to their new homes starting 8-18-23. Please message me with any questions.
Billie Eilish aka Chocolate Harlequin girl orange collar $2200 available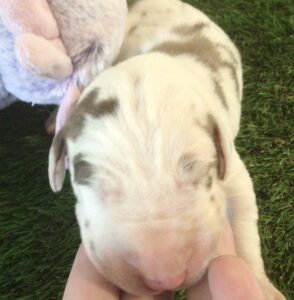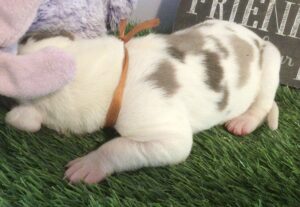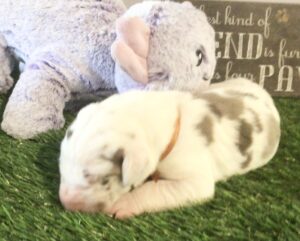 3 days old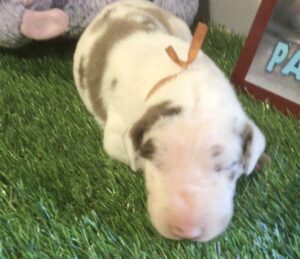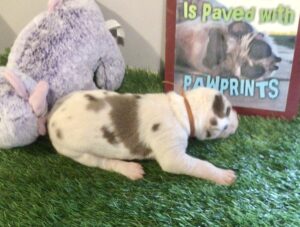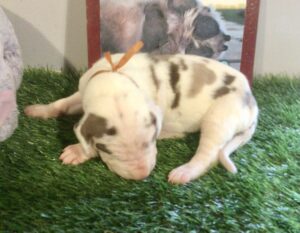 10 days old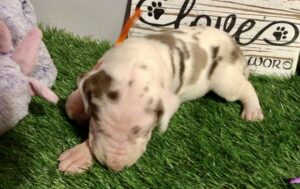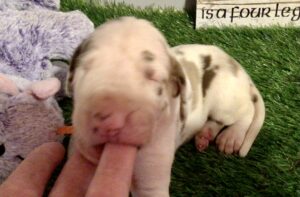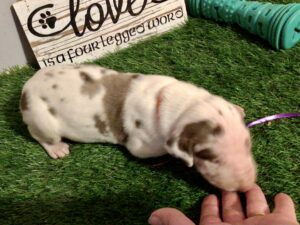 18 days old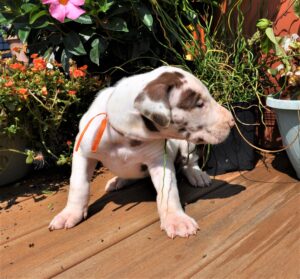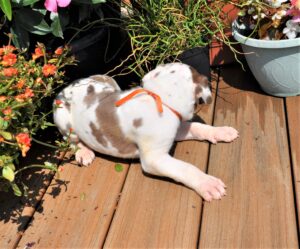 3.5 weeks old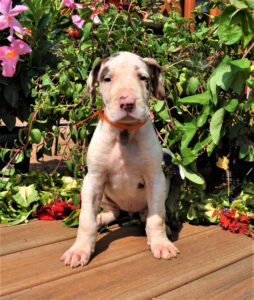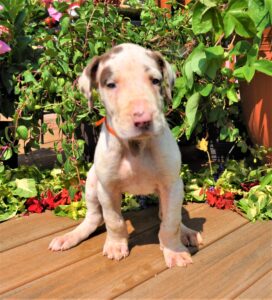 5 weeks old
Lizzo aka Chocolate Harlequin girl purple collar. She will be staying and is part of our future.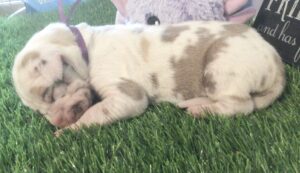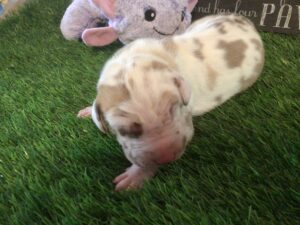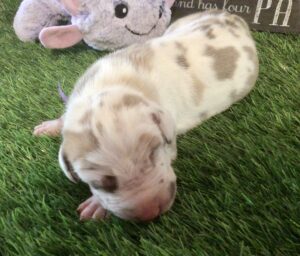 3 days old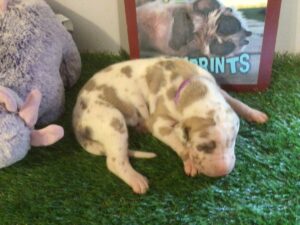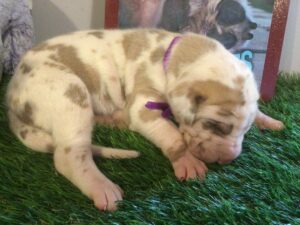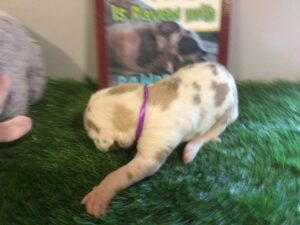 10 days old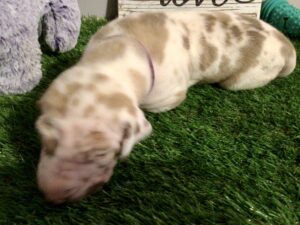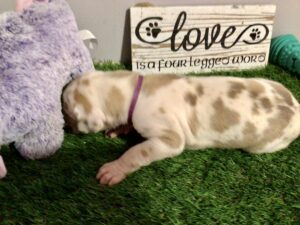 18 days old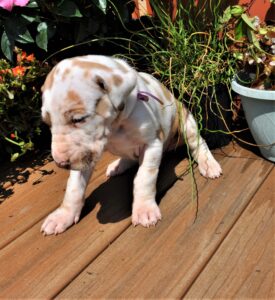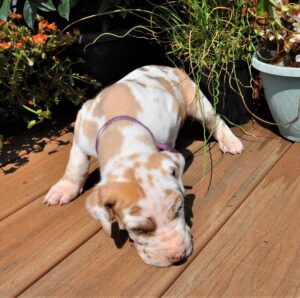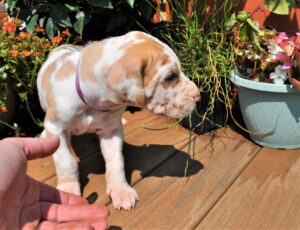 3.5 weeks old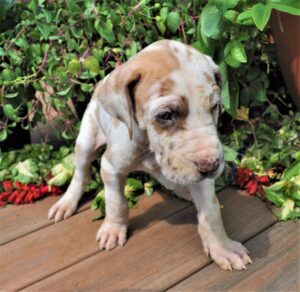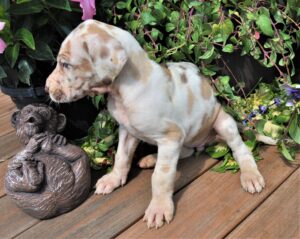 5 weeks old
***All paperwork containing personal information is deemed confidential***